It has been over 80 years since Teo Hong Phaisan Co., Ltd. started the import and distribution business from scratch, from importing electrical components and equipment as well as home/building security system and devices, to the recent addition of communication system and devices a couple of decades ago. Following the success of the core business and as a notable and reliable supplier of high-quality electrical materials as well as security and communication devices, Teo Hong Phaisan Co., Ltd. was ready to venture out of its comfort zone and diversify its business, by bearing in mind that it must try and integrate the core business into the new one.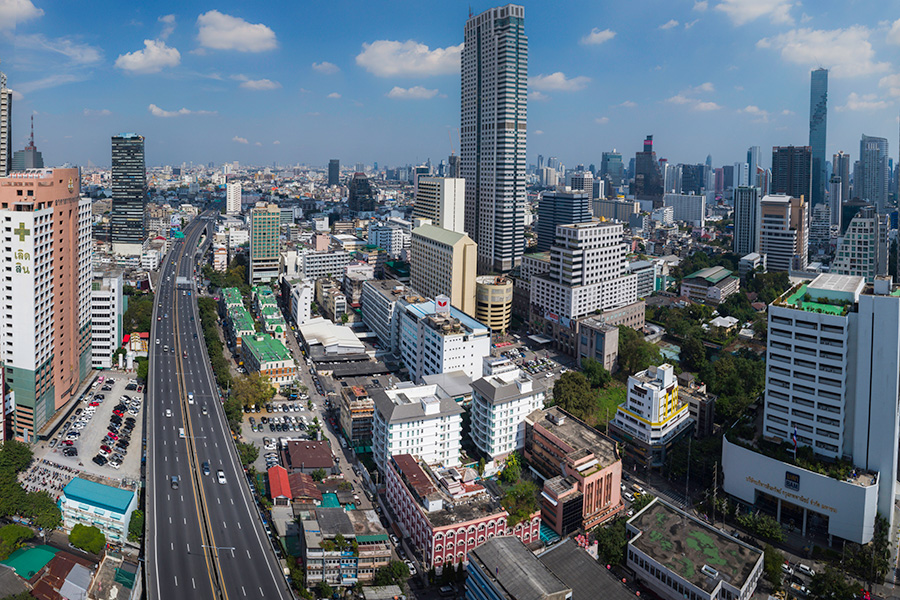 Tanida Serviced Residence is the latest addition to the Teo Hong Group's portfolio. Though contemporary in appearance, the warm welcome from our friendly staff will make you feel at home right away. This modern-meets-comfort serviced residence is conveniently and centrally located in the Bangkok metropolitan area, close to key business and shopping districts with easy access to major roads, expressways and public transportation network, making it an ideal home-away-from-home for leisure and business travelers alike. Whether you opt for a short or an extended stay, Tanida Serviced Residence is the perfect alternative to hotel accommodation. The 2 towers, each 8-storey high, comprise 48 units of various sizes, each with a private balcony, spacious living area and warm contemporary interior.
The state-of-the-art security and communication system is the highlight of this desirable living space. Since we value the privacy and security of our guests, in addition to the comfort of their stay away from home, the system installed in each living unit allows guests to individually control visitor access from their own room. The system includes AIPHONE touch screen video door phone and touch screen digital door lock, as well as CCTV and access control. All of the elements we carefully prepare for our guests are not only in line with our concept of modern, secure living; but also the perfect example of an integration between the core and the new business lines of Teo Hong Group – our main objective from the start.